Black Crab (2022). Netflix movies. Comments
black crab is a 2022 Netflix film directed by Adam Berg featuring Noomi Rapace and Aliette Opheim.
Plot
Tasked with delivering a package that could end the world war, six soldiers must skate on a frozen sea, unaware of what they are carrying. (Filmaffinity)
movie reviews
"An often tense but above all forgettable action film (…) Note: ?? (of 5)" Charles Bramesco: The Guardian
"The quality of the production is magnificent, the actors are brilliant and the story is as dark as possible (…) Rating: ???? (of 5)" Karina Adelgaard: Horror Paradise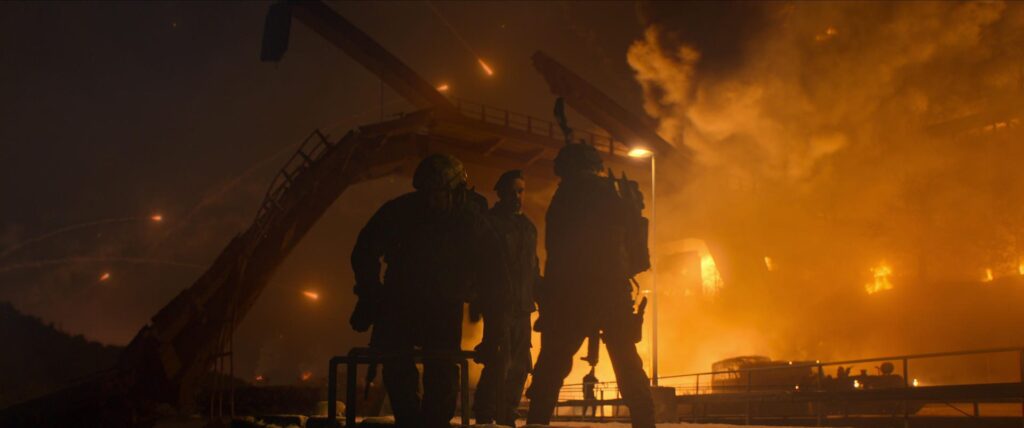 Release date
March 18, 2022.
Where to Watch the Black Crab (2022)
On netflix.
Video: Film Review
Cast and crew
Black Crab (2022)

Movie title: black crab
Description of the movie: Tasked with delivering a package that could end the world war, six soldiers must skate on a frozen sea, unaware of what they are carrying. (Filmaffinity)
Date published: March 18, 2022
Country: Sweden
See also

Duration: 112 minutes
Author: Martin Cid
Director(s): Adam Berg
Actors): Noomi Rapace, Aliette Opheim, Jakob Oftebro, Dar Salim, Ardalan Esmaili, Erik Lönngren, Cecilia Säverman, Martin Hendrikse
Genre: Stock